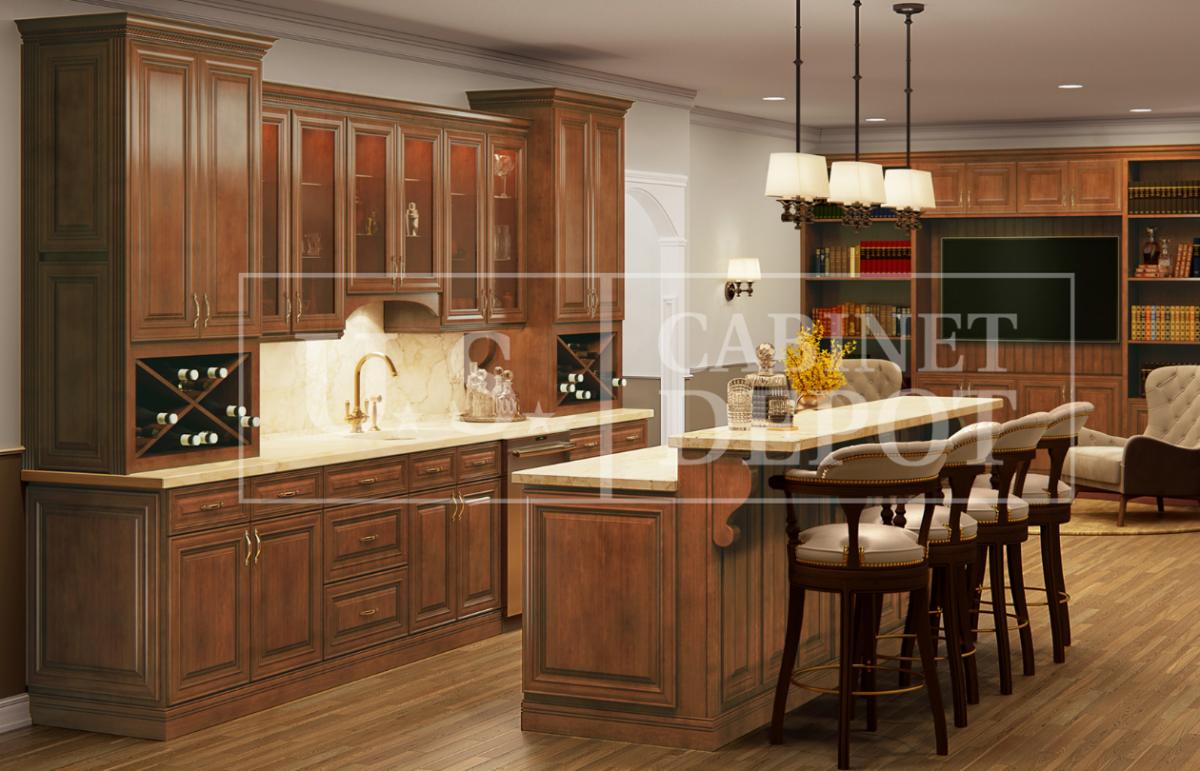 U.S. Cabinet Depot is probably the most consistent supplier of RTA cabinets in the country.
We have sold thousands of this brand of cabinets to our customers and they have the lowest incidence of concealed damage, missing items, and poor quality.
They are the brand that if it is Monday and you need them by Friday, they regularly perform. That is why we like them and why if you purchase from this line you will not have the project delayed due to problems with the project.
We offer discount prices on the Cabinet Depot and will meet any online quote that you have and want to send us by 5% (non-assembled drop shipped orders only).  Below we have also included the spec book so that you can see all the product offerings that are available.
​We also offer free design service using the 2020 design program that is the standard of the industry and will furnish perspective and drawings and then elevation drawings when you purchase. Please contact us when you are ready to have the project designed, reviewed, and quoted.
Find out more?
Read more about the quality of these cabinets.
Ready to plan your project?
Drop us a line today for a free quote!