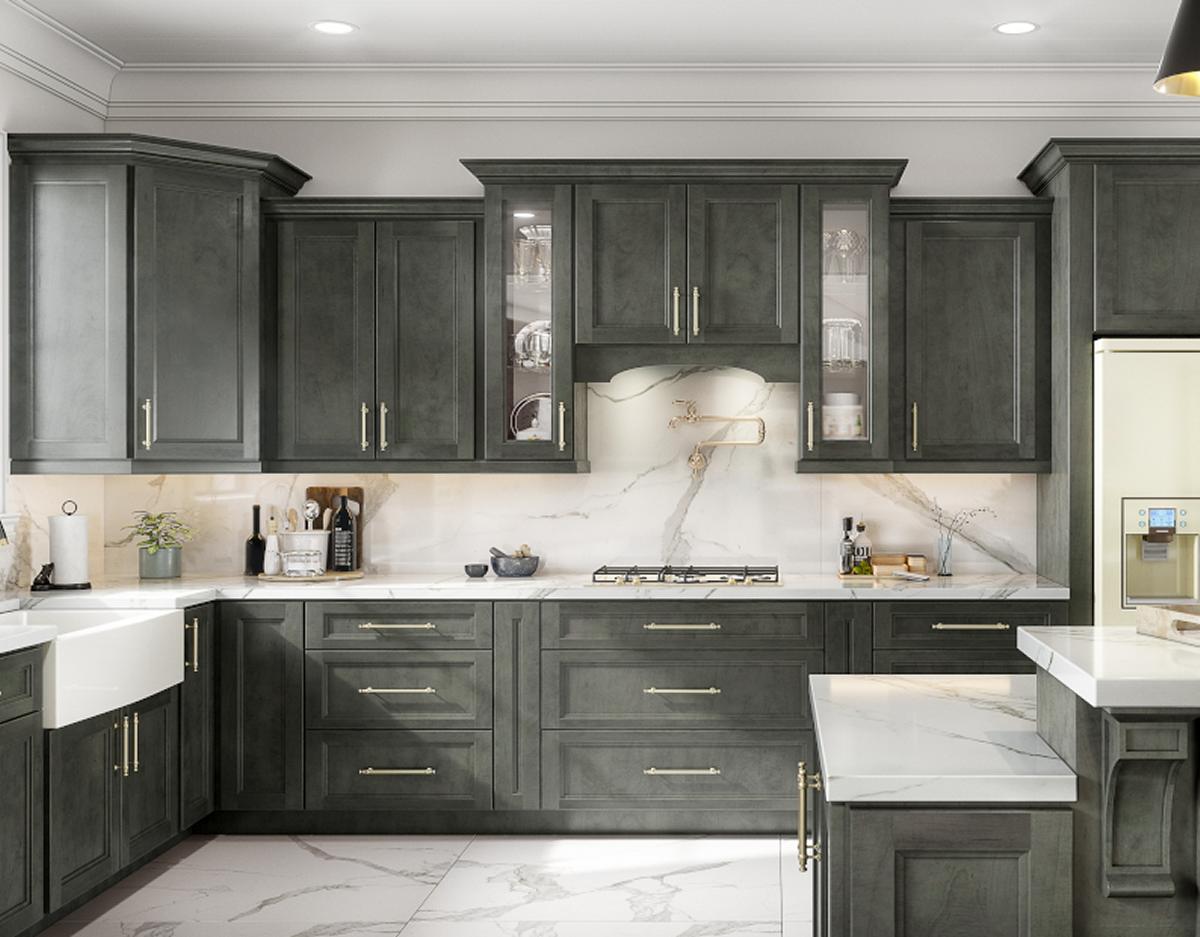 Jarlin Cabinets are the highest quality and best value RTA (Ready to Assemble) cabinets on the market.
Reviews of the Jarlin cabinets from our retail customers, contractors and our own staff genuinely agree that they are the most consistently flawless cabinets that we sell. As a Jarlin dealer we find it an easy sale because we can put ourselves behind the product confident that the cabinets will turn out as expected. All Jarlin cabinets are manufactured to the highest standard with high quality woods, joints, and hinges and the fit and finish of the joinery makes for a surface free of imperfections and the quality of the paint always gives a silky-smooth feel to the doors.
​
It is the attention to detail that also raises the bar against other cabinet brands. Jarlin drawer boxes are machined to a perfect match so there are very few gaps in the dovetails and they are also sanded better than other brands resulting in a finely finished drawer box only found in true custom cabinets. Jarlin's drawer glides are a close to being the best glides on the market, they run perfectly and are simple to install. The plywood edges of the wall cabinets that are visible are edge banded so there are no rough edges that can be seen when you look up under the wall cabinets.
​
Let us help you design your next project and you will see that not only are the Jarlin cabinets beautiful  they are affordable too. If you are in our area we offer the cabinets fully assembled and delivered to your project ready to install. If you are out of our area we are happy to ship them directly to you from the factory warehouse. Either way, we feel that you can't go wrong choosing  Jarlin Cabinetry.
Find out more?
Read more about the quality of these cabinets.
Ready to plan your project?
Drop us a line today for a free quote!