Customer Measure template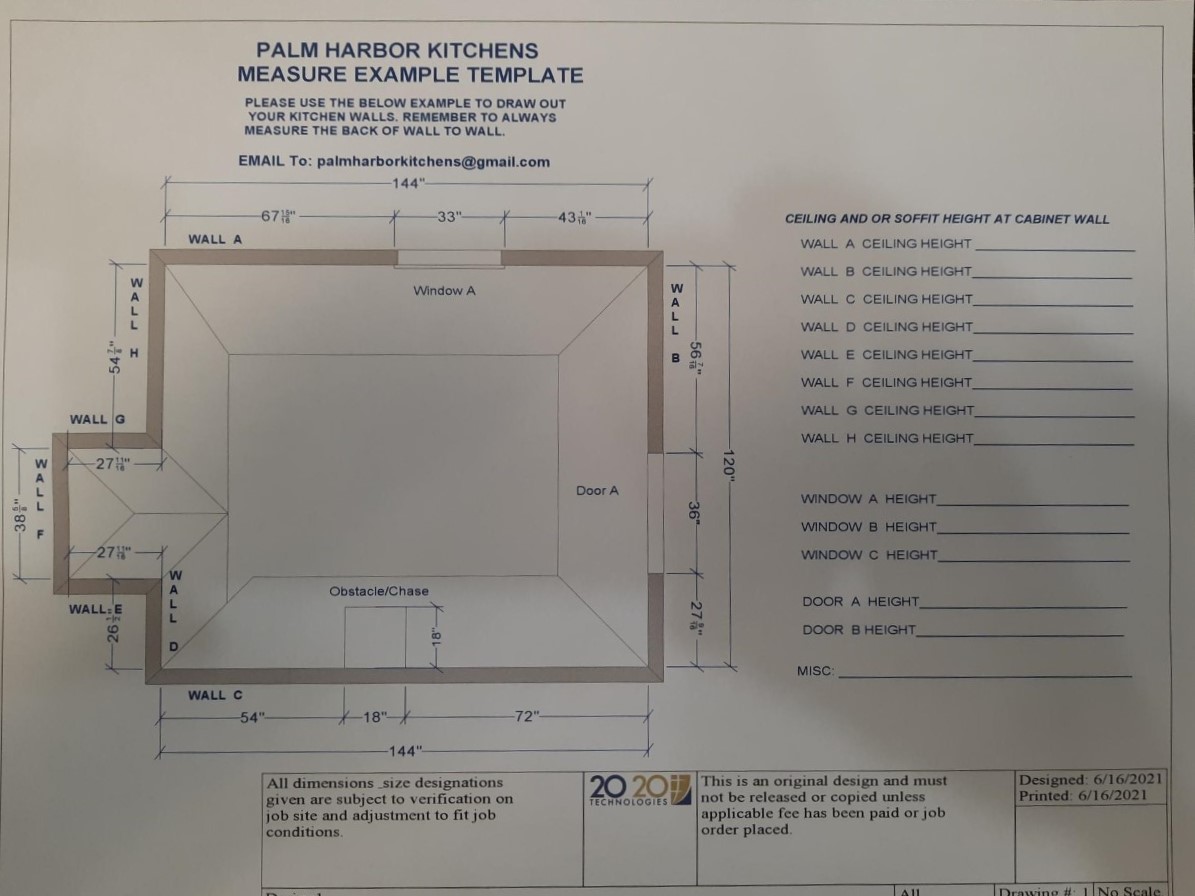 Please follow the example template to draw out your room. Keep in mind this is an example template meant to try and capture as many possible room scenario's. We understand that no two rooms are alike and your layout may and probably will vary.
We offer a free measure for those who do not feel comfortable in gathering this information within the Palm Harbor and immediate surrounding areas. Please call to inquire if your eligible for a free measure today.
Find out more?
Read more about the quality of these cabinets.
Ready to plan your project?
Drop us a line today for a free quote!